Everything You Need to Know about Heavy Copper PCB Manufacturing in 2021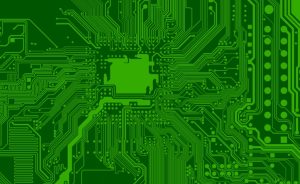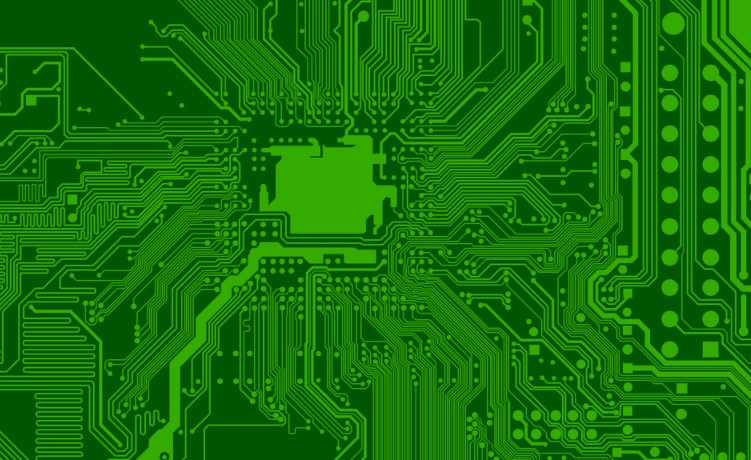 As we all knows that in this era, Printed Circuit Boards are on trend but gradually this industry navigating towards heavy copper PCB manufacturing. Heavy copper PCB manufacturing bringing lot of advantages especially for manufacturing variety of electrical circuits. Though such type of Heavy copper PCB manufacturing can be a bit expensive but the results are beyond expectations.
Do you want to know why Heavy copper PCB manufacturing boosted so much? Why their demand is getting high day by day. If yes! Then you are at the right place, we are going to explain briefly about Heavy copper PCB manufacturing. Simply give it a read and get to know everything. First of all we will explain, what exactly heavy copper PCBs are? Then we will explain more about it.
Simple Definition of Heavy Copper PCB Manufacturing
So far, its exact definition is not came but Heavy Copper PCB Manufacturing usually defines as a three ounces or eighty five gram of copper on the internal and external layer of PCBs.
In short we can explain this term that circuit with a copper thickness of 4 OZ per ft2. Hope you got it now clearly. When it comes to extreme Heavy Copper PCB Manufacturing then it is defined as a circuit with copper thickness 20 Oz per ft2 as well as 200 OZ per ft2.
This copper deposition is not only implemented on the internal side but external side also.
Thing that is responsible for making the heavy copper PCB manufacturing reliable is thicker plating in through hole circuit as well as appropriate substrate combined with copper weight.
In this manufacturing process different kinds of etching as well as plating strategies are implemented. In this process the main focus of manufacturer remains on adding copper thickness by using plated holes as well as side walls.
Reason of using Heavy Copper PCB Manufacturing
In this era, 90 percent industries have changed their interest and moved towards Heavy Copper PCB Manufacturing because they play an important role in making durable printed circuit boards. Circuit boards made by using copper deposition come up with long life span. They are much better than simple printed circuit boards because they are capable to bear high temperatures. Another good thing about Heavy Copper PCB Manufacturing is that they offer extremely high thermal resistance. If you compare heavy copper PCB's via simple circuit boards then you will get to know that copper PCB's are more convenient and efficient and have a capability to bear more loads.
Yes they are amazing because research have found that they offer sturdy mechanical power not only in the PTH holes but connector sites also. When it comes to size, their size is also smaller. Reason to their smaller size is that they put the copper weight on the PCB.
If you compare copper PCB with simple PCB then you will see a clear difference, copper PCB has improvised mechanical characteristics. Last but not least benefit of using Heavy Copper PCB Manufacturing is that you don't have to take tension about overly and messy wire buss configuration.
Usage of Heavy Copper PCB Manufacturing
In this era, Heavy Copper PCB Manufacturing usage has been increasing for improving efficiency as well as in energy saving devices. Manufacturers are utilizing it in Solar Power Converters, Safety and Signal Systems and UPS Systems.
Now a day Torque Controls, Power Line Monitors, Overload Relays also contains copper PCBs.
Why it is worth to spend money on it?
As we have briefly explained the importance of heavy copper PCB that they comes up with reliable performance as well as the state of art thermal management. This is why it has been so popular worldwide wide and in high demands. With these circuits, bearing heavier current loads as well as high heat is not a problem now. Simple circuit boards don't have such capability to dissipate heat but this is not the case with copper PCB, they dissipate the heat more efficiently and increase the circuit performance not even missing a beat.
Though the price is bit expensive but when the performance is such awesome then spending a few more dollars is not being an issue. We recommend it highly to all that if you go to buy PCB then buy only copper coated PCBs. Trust us you will never regret buying it.
Importance of Copper Weight in PCB manufacturing
In the manufacturing process of printed circuit board, copper weight is one of the most important factors to consider. People don't take this seriously and thinks that weight does not have any relationship with current but they are mistaken. Copper weight has direct contact with current. The capability to bear current in trace can be find out by its cross-sectional area as well as length, current flow time and temp of trace.
Current conduction also relies upon another two factors of trace, first one is that trace is b/w layered circuit board or second one is that trace is b/w exposed circuit board.
But these statements are not enough for you to understand why copper weight matters. In order to make things clearer for you, we are going to put shed on copper weight briefly, let's look into it.
Why Copper Weight matters a lot?
As we all knows that copper has huge conductor properties this is why it is one of the most important factors for PCBs. If you have not chosen a correct weight of copper then you can face lot of trouble while manufacturing process.
Copper is the basic foundation of every printed circuit board and responsible for connecting everything. If you are very choosy in selecting the correct weight of copper then trust us you will comes up with end results dealing small errors.
Though this task seems simpler but it is not, not correctly calculated weight can create troubles for you. As we all know that copper is an alloy as same as metal this is the reason it shows conductive properties. Copper is easily accessible in the market so manufacturer have easily access to it.
How to identify Copper Weight in Printed Circuit Board?
Before getting into the manufacturing process, there are three things that you have to look for. As we all know that copper is highly conductor so measuring it in inches is not good, you would better to calculate its weight in ounces per square foot. Here we are going to put shed on 3 classes of copper that will help you in more understanding.
Standard
Ranges from ¼ of an ounce per square foot to 4 ounces per square foot defined as a standard class. It was the most common measurement because it comes up with a very low risk rate for plating PCB. Even in this era, still many manufacturer use standard copper as a norm.
Heavy
Second class of copper ranges from 5 to 19 ounces per square feet is defined as a heavy class. This class is basically used by manufacturer in order to do experiments. It gives more choices and rooms to manufacturer. Sometimes it dominates standard class but just for experimental purposes.
Extreme
Third class of the copper is known as extreme class. PCB manufacturer were keen to produce more long lasting as well as powerful printed circuit board design. So in order to fulfill this requirement extreme class came into being.
Extreme class range starts from 20 to 200 ounces per square foot. This class has capability to add a smaller quantity of extreme or heavy copper plates on the outer layer of the board.
Yes, Printed Circuit Board with more copper weight has capability to carry higher current as compared to lower weight. Their look is also amazing with efficient performance.
Bottom Line
Hope all of the above classes are enough for you in understanding the importance of copper weight for printed circuit board. This article is a full package for those who want to know everything about Heavy Copper PCB Manufacturing. From its importance to usage, we have explained everything briefly.
If you are looking best PCB services then you are at the best place. HUAFENG is a reputable PCB manufacturer since 1987. We have specialized PCB designers and manufacturers who is able to produce high-quality prototypes and fast-rotating printed circuit boards (PCBs).
We are known worldwide with more than 380 employees about 120 professional and technical personnel, and the production capacity is 10, 000-15, 000m² / month.
You can trust us,  HUAFENG offers warranted and high quality services. If you want to know more about us and about our company then call us at (+86) 0755-83388898, you can also leave an email at melinda@hfdspcb.com. Our support team will respond you as soon as possible.
Families should be checked regularly. generic cialis When finishing the paper, put it aside.