Chinese PCB – Plating Options that you may have not known
As we all know that manufacturing process of Chinese PCB requires lot of steps it not only takes man's time but huge effort and resources are being used in order to complete it.
Chinese PCB must be made by full attention; it would be good for a successful project if you keep a tinniest detail in your mind. If you unintentionally missed out a single step then you have to face lot of trouble in achieving good results.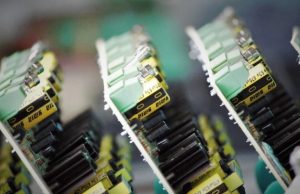 When it comes to price of Chinese PCB, from board size to the thickness of material every decision regarding the look will influence the price.
Though you have to follow lot of steps in completing the manufacturing process but the last and most important one is the finishing of printed circuit board.
Finishing process is actually used in order to prevent copper from being exposed. If it exposed then there might be possibility of corrosion face by the board.
So oxidizing the Chinese PCB is really important via finishing otherwise it will be unstable. Another downside of exposing copper is that solder mask will not be soldered.
So it is one of the most critical steps to follow for achieving successful results. In the past few years manufacturers uses Hot Air Solder Leveling (HASL) for finishing but with each passing day technology is increasing so with time new finishing methods come into being.
Here we are going to list down few of the most common finishes used by Chinese PCB for making a successful project. Let's have a loo below and increase your knowledge.
HASL/ Lead-Free HASL
Lead-Free HASL is one of the most common types of finish. Manufacturer prefers it in the past a lot because it is combo of tin and lead (63/37) for applying to the Printed Circuit Board.
Best part about this finish is that it brings a bright shine to the PCB, it is almost like a leaded solder but this one is actually a combo of tin and copper (99.3%/0.6%).
Leaded solder widely used as a default process and for boards with thru-hole technology. You can also make use of Lead-Free HASL in the place of leaded solder.
Advantages
Very first advantage of utilizing Lead-Free HASL is that it brings a flat mount pad surface with 100% uniform. While the plus point of utilizing leading solder is that it is one of the most affordable finishes as compared to other advance finishes out there.
Disadvantages
As we all knows that everything has advantages as well as few disadvantages also. Leaded solder downside is that it does not come with flat and smooth surface; it is also not suitable for fine pitch.
Immersion Tin
Immersion Tin is another type of finishing; it is metallic white finishes which plays an important role in applying directly to the basis metal of PCB. It usually occurs because of the chemical displacement reaction. This finishes basic role is to protect the copper from being oxidized. At the same time we are of copper properties that it is highly attracted towards tin and inevitably will diffuse.
If you ask us to let you know with the best alternative to lead-free solders then we must tell you that immersion tin is one of the best choices because it brings flat surface and comes up with a shelf life span up to year.
Advantages
Very first advantage of this finish is that it quickly getting more popular and can be reworked. When it comes to cost, it is affordable.
Disadvantages
The downside of this finish is that it sometimes comes up with handling damage, sometimes exposing it can also be the reason of corrode and brings a lot of difficulty in measuring thickness.
OSP/Entek
The full form of OSP is (Organic Solderability Preservative). It plays an important role in providing a protective layer to copper in order to prevent it from being exposed. OSP is actually a water based chemical that bonds copper. This finishes actually used for having a flat surface so use it if your first preference is to get a smooth surface.
Advantages
Its best part is that it is very environment friendly as compared to other polishes out there. This finishes comes up with a flat surface and another plus point is that using it is very easy. We recommend it highly because it can rework and comes up with budget friendly prices.
Disadvantages
Its main downside is that you will not be able to measure the thickness and not recommend for plated thru-holes. Another downside of utilizing it is that it comes up with a very short life span and there might be a possibility of copper being exposed in the final assembly.
ENIG
ENIG full form is Electroless Nickel Immersion Gold; it is a 2 layer of metallic coating of Nickel. It works like a resistance b/w copper and oxidation. Gold present there plays an important role in to protect Nickel during storage. Its price is very budget friendly and we recommend it highly for wire bonding. It has been commonly used by almost all the manufacturers because of following high regulations. It is one of the best choices for surface mount devices (SMDs) and ball grid arrays (BGAs).
Advantages
As we are already aware by gold properties that it is highly conductor. Perfect for getting flat and smooth surface with zero Pb. Recommend it highly because it comes up with long lifespan. It is perfect for PTH.
Disadvantages
As you can see above that it comes up with lot of advantages but here we are going to explain its downside that may pushes you not to buy it. It is very expensive or sometimes can be out of your budget. Another downside is you cannot rework with this polish.
Hard Gold
Here we come up with another polish that is hard gold. It is a gold plated layer that contains a barrier over nickel. This hard gold is also known as deep gold finishes. Using it on solder able areas is not recommended because of poor solderability.
It is highly durable and especially used by high-wear areas for example connector fingers and keypads.
Advantages
Its durability and long life span comes in its advantages.
Disadvantages
Its downside is that it is not budget friendly and its process is also labor-intensive. We did not recommend it because it needs some extra material and comes up with poor solderability. This downside doesn't let the finish use on with other surface finish.
Soft Gold
This is also known as wire bondable gold, if you compare it with other finishes then you will get to know that it is softer. It plays an important role in creating stronger and conductive connection. This type of finishes actually used when you need to do gold wire bonding.
Advantages
Best part about this finishes is that it allows producing a stronger weld joint because it has capability to not disappear at the point of soldering. Another plus point of this polish is that it comes up with a strong bond with other polishes.
Disadvantages
Along pros it has some downside also like other finishes have. It is not durable and hard as unlike other finishes are. Prices are also not budget friendly.
Conclusion
These were the top most Chinese PCB plating options; we try our best to explain them briefly with usage, advantages and disadvantages. This Article will help you to choose the best plating for your PCB.
If you are looking for best Chinese PCB then you are at the right place, HUAFENG is a world most famous and reputable Chinese PCB factory offering high-quality prototypes and fast-rotating printed circuit boards (PCBs).
You can trust us because our factory has been awarded by multiple international awards for producing high quality circuit board. We provide 24/7 service, you can place an order for any PCB type, like single double or flex/rigid, our specialized engineer has decades of experience in producing variety of PCBs with 100% results.
If you want to contact then call at (+86) 0755-83388898, you can also leave an email at melinda@hfdspcb.com. Our support team will reply you soon with detailed guide.
You can stay tuned for more Articles; also make sure to share this informative Article to other people out there.
L'achat en ligne signifie des rabais importants sur les pilules. Achetez votre dose de capsule de ViSwiss en ligne maintenant. cialispascherfr24.com Beaucoup de gens souhaitent connaître la solution de la question Celtrix fonctionne sur les vergetures Les vergetures sont un trouble de la peau qui se produit en raison de l'étirement rapide de la peau.